mTeSR Plus
Art Direction & Photography
Cover art for the global launch of STEMCELL Technologies' new flagship cell culture product.
The cover art is simple yet powerful. The lower perspective is utilized to convey the significance the product holds in the field of science. Background color and -strokes are composed to create harmony between the magazine color palette and a reference to the Phoenix rising.
"mTeSR Plus is an

advancement

on the most-published cell culture media of its kind. It is trusted worldwide by industry experts and new researchers alike and utilized over the past decade to support numerous breakthroughs in stem cell science."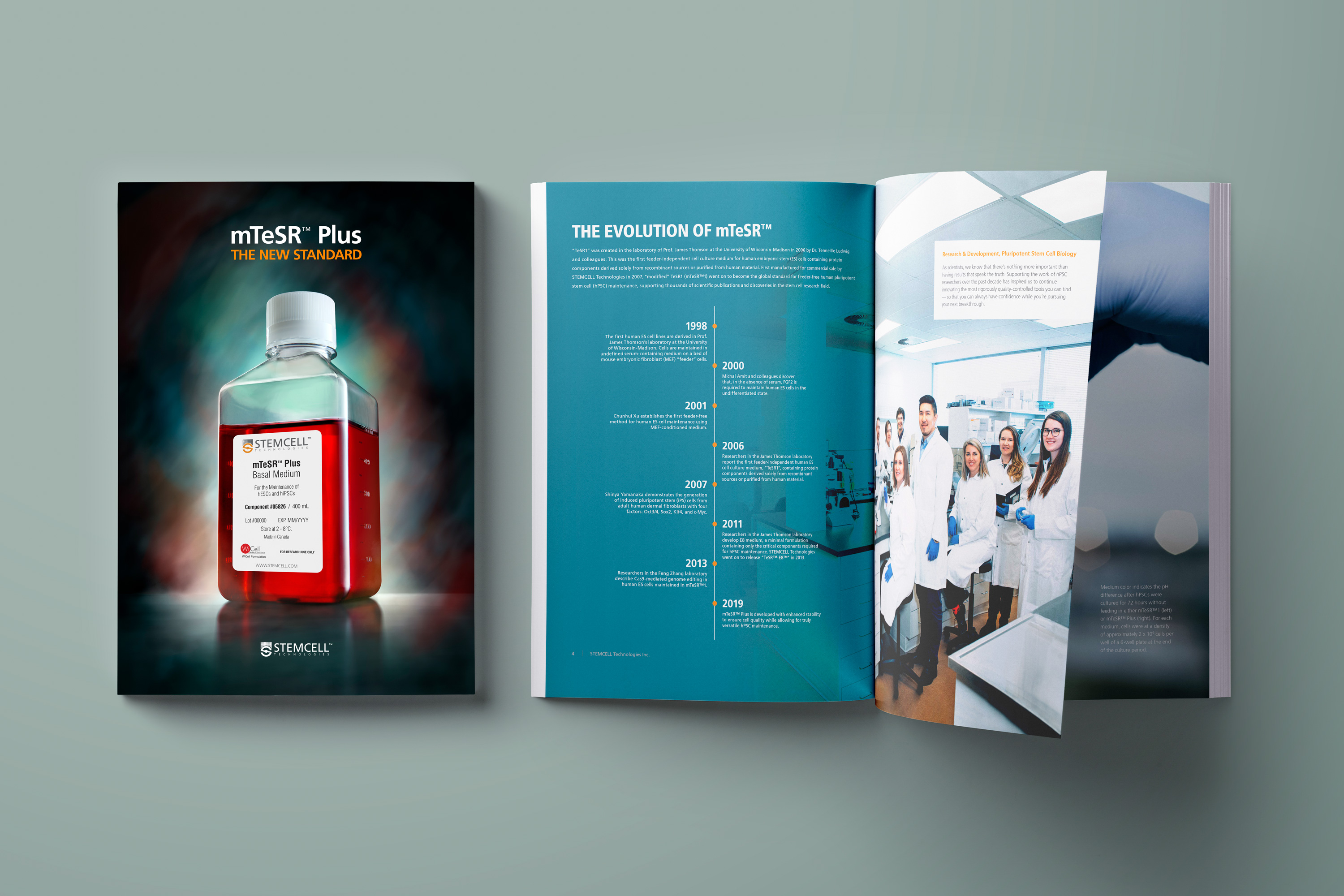 The campaign successfully reached more than 70 global pre-orders.
Client
STEMCELL Technologies
Project Team
Andrew Gaffney
Amanda Tong
Alison Lee
Emaleah Shackleton